-1-    2     3     4     5     6     7     8     9     10      Next
The recipes shown can not be guaranteed to match all your search parameters. You must personally check the linked recipes against your requirements, particularly dietary requirements.
Grand Marnier Zabaglione With Poached Rhubarb Recipe - Taste.com.au


egg yolks,

vanilla pod,

rhubarb,

sugar,

white wine,

grand marnier,

orange juice


Grand marnier zabaglione with poached rhubarb recipe - Preheat oven to 170ºC. Place the rhubarb, orange juice and sugar in a 20 x 30cm (base measurement) baking dish. Scrape the seeds from th...

Coconut Custard (Flan de Coco) Recipe


evaporated milk,

coconut cream,

eggs,

sugar,

condensed milk,

water


This recipe makes two 9
Pre-heat oven at 350 degrees. 1. In a non-stick pan, combine the sugar and water and cook on medium-high until the sugar caramelizes to a nice light brown color. 2. Pour half...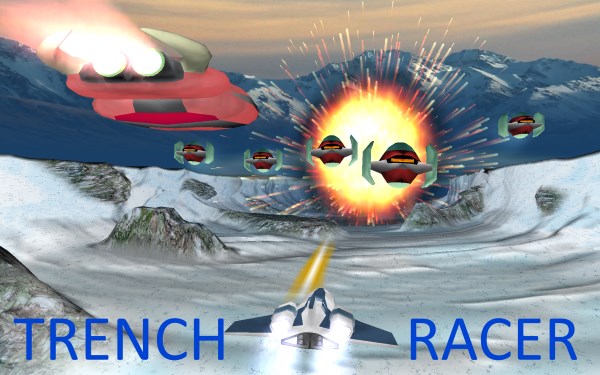 How to Make Baked Potatoes with Quark - Blechkartoffeln mit Kraeuterquark - How to Bake a Potato


butter,

olive oil,

pepper,

caraway,

potato,

salt


One way to bake a potato and serve it is with Herbed Quark Cheese. This is an easy potato dished often served as an entree for a meatless menu. Serve a green salad with Baked Potatoes with Herbed Quar...

Pie A La Italian Recipe


pepper,

eggs,

sausage,

salt,

parmesan cheese,

monterey jack cheese


This is from menus4moms.com and I wanted to post it for safe keeping! :) I plan on using cooked Italian sausage and maybe mozzarella instead of smoked sausage and jack, to really make it Italian.
1 U...

Herbes de Provence Recipe by shantihhh | ifood.tv


thyme,

savory,

sage,

rosemary,

oregano,

lavender,

basil


One of my favourite herb mixtures is Herbes de Provence a classic herb blend using fresh or dried herbs. This mixture is very popular in France. It is...
Preparation: Stir the herbs together and stor...


Oeufs En Cocotte agrave; La Suisse Recipe


pepper,

nutmeg,

eggs,

cheese,

double cream


A richer, Swiss version of a French classic.
1 Pre-heat the oven to 190° C (375° F - gas 5) 2 Grease 4 ramekins well and place in a baking dish or roasting tin, to which sufficient hot wa...

Spiced Grapes Recipe


star anise,

pepper,

cloves,

cinnamon,

grape,

sugar,

water


1 Combine all ingredients except grapes in a small saucepan and boil for two to three minutes. 2 Pierce each grape two to three times with a sharp skewer or toothpick. 3 Place grapes in a small b...

Delicious Roasted Beets With Sour Cream Recipe Video by copykat | ifood.tv


pepper,

dill,

beetroot,

salt,

sugar,

sour cream


Delicious Roasted Beets with Sour Cream is a delightful creamy cold side dish that also looks amazing. This is also a perfect addition to your table for a...
Preheat your oven to 350 degrees. Wrap eat...

Cafe Brulot Recipe – Coffee with Spiced Brandy


cloves,

cinnamon,

orange,

lemon,

sugar,

brandy,

coffee


This café brulot recipe features cinnamon, cloves, citrus zest, brandy, and coffee. Coffee with spiced brandy.
Place the cinnamon stick, cloves, sugar cubes, and citrus peel in a medium-sized cha...

Tropical Plantains Recipe


cooking banana,

coconut cream,

coconut,

lime juice


This is easy to prepare and tastes delicious. I had never had plantains before trying this and fell in love.
1. Peel plantain by cutting off both ends and peel like a banana. Cut the plantain in half ...

Gebackene Kohlsprossen Austria) Recipe


egg yolks,

heavy cream,

mushrooms,

brussels sprout,

ham,

parmesan cheese


This recipe is from week 17 of my food blog, Travel by Stove. I am attempting to cook one meal from every nation on Earth, and Austria is my 17th stop. This side dish is a delicious and simple way to ...

Sexy Strawberry Surprise Recipe


heavy cream,

vanilla extract,

strawberry,

brandy


Succulent strawberries laced with brandy and topped with vanilla flavoured whipped cream
1 Hull the strawberries and place in a bowl. 2 Pour over the brandy and put in the refrigerator for an hour....

Asturian-Style Beef in White Wine Sauce Recipe - Carne Gobernada Recipe


olive oil,

onion,

garlic,

beef,

salt,

white wine


This beef in white wine recipe makes 5-6 servings. Trim fat and gristle from beef and cut into small cubes, about 1/2-inch in size. Peel and finely chop onions. Peel and mince garlic. Place meat in...

Lemon Sherbet Recipe - Gelato al Limone - Lemon Gelato Recipe


lemon,

sugar,

ice cream,

water


Lemon Sherbet: What could be more refreshing in summer? Gelato al limone is also excellent for perking up the appetite between courses in a formal meal.
Bring the sugar, water and lemon zest to a boi...

Blueberry Apples Recipe


butter,

vanilla,

blueberry,

apple,

brown sugar,

vanilla ice cream,

whipped cream


Our favorite dessert, made from fresh berries or from the berries in the freezer, in the middle of winter they are wonderful. (try other berries too, cranberries are great!)
1 Core and quarter apple ...

Spanish Milk drink recipe - Drinknation.com


cinnamon,

sugar,

liqueur 43,

cream,

milk,

ice


The best recipe for a Spanish Milk alcoholic mixed drink, containing Licor 43 (Cuarenta Y Tres), Cream, Milk, Cinnamon, Ice and Sugar. Includes mixing instructions and ingredients needed for Spanish M...

Trout Stuff With Fresh Mint And Basil Recipe


olive oil,

mint,

basil,

trout,

salt


Stuff trout with fresh mint and fresh basil easy to make for romantic dinner. foreplay start in the kitchen!
turn oven on to 375 clean the filet of trout and dry cut in big piece the mint and the ba...

Dulcia Domestica Recipe - Allrecipes.com


pine nut,

pepper,

date,

honey,

red wine


These dates are stuffed with chopped pine nuts, cooked in wine and honey and then cooled before being devoured.
Directions Stuff dates with chopped nuts: the nuts are inserted into the space left by ...

Fried Eggs with Vinegar & Paprika Recipe - Huevos Fritos con Vinagre y Pimenton


olive oil,

paprika,

eggs,

red wine vinegar,

salt


Fried eggs are a very common dinner main course in Spain. After frying eggs in rich olive oil, it is popular to sprinkle them with red wine vinegar and Spanish paprika. The vinegar and paprika add zes...

Chicken with Sun-Dried Tomato Sauce Recipe | MyRecipes.com


chicken breast,

chicken stock,

pepper,

oregano,

sun dried tomatoes,

balsamic vinegar,

salt


This seven-ingredient chicken entree features jarred sun-dried tomatoes, fresh herbs, and a splash of balsamic vinegar. Not only is it easy to prepare, but this chicken recipe is perfect for both quic...


Easy Devonshire Cream Recipe - Allrecipes.com


heavy cream,

salt,

cream cheese,

sugar


Cream cheese is beaten with cream and a touch of sugar in this clotted cream look-alike.
Directions In a medium bowl, cream together cream cheese, sugar and salt. Beat in cream until stiff peaks form...

Cool Tangerine Recipe


peppermint,

basil,

tangerine,

whipped cream


Great colorful dessert
Surprise your guests with this great dessert. Serve in glass bowls and decorate with mint leaves. Dice tangerines, add crushed mint and basil leaves. Put in bowls decorate with...

Jenever Poached Deer Steaks - Recipe for Deer Steaks Poached in Jenever


butter,

beef stock,

juniper,

cloves,

bay leaf,

venison,

jenever


This hearty game dish features deer steaks poached in Holland's national liquor – jenever. It is perfect for chilly winter weather.
Remove the deer steaks from the fridge and allow them to...

Potato Au-Gratin Bordeaux Region) Recipe


butter,

pepper,

potato,

garlic,

salt,

cream,

milk


Our French homestay girls family's au gratin recipe. Cheese free. Serve with steak or grilled chicken.
1 Peel and slice the potatoes about 3-5mm thick. 2 Add to a saucepan and cover with water,...

Crème au Caramel Recipe – Creme Caramel Recipe


heavy cream,

vanilla extract,

eggs,

salt,

sugar,

milk,

water


This crème au caramel recipe features vanilla custard and homemade caramel sauce. Crème caramel recipe.
In a medium saucepan over medium-low heat, melt and caramelize 1/2 cup of the sugar. ...

Real Gambas Pil Pil Recipe


olive oil,

chili pepper,

garlic,

prawn,

salt,

white wine


This is the famous SPANISH Tapas dish that has been messed up by so called chefs around the world. I know there are other recipes for this dish, but, I live in Spain and this is how they are made here...

Creamy Potato And Green Onion Soup Recipe


white peppercorn,

potato,

spring onion,

celery,

salt,

milk,

water


1 Bring 1 1/2 cups water to boiling, add potatoes& celery, cover and bring to boil again. 2 Reduce heat and simmer until potatoes are tender, about 20 minutes. 3 Drain liquid into blender and...

Schlagsahne Sweetened Cream Topping) Recipe


vanilla extract,

sugar,

rum flavoring,

whipped topping


Use as a quick cake topping. Even though it is not really a dairy product, you should still keep anything topped with this topping in the refrigerator.
1 Using mixer, quickly whip the topping along w...

Brazo De Gitano Chocolate Roulade Recipe - Taste.com.au


sweet sherry,

eggs,

sugar,

cocoa powder,

dark chocolate,

coffee,

cream


Brazo de gitano Chocolate roulade recipe - Preheat oven to 180°C. Lightly grease a 24x30cm Swiss roll pan with butter. Line with baking paper, allowing sides to overhang. Combine the chocolate...

Orange Jelly Sour Recipe


orange marmalade,

honey,

gin,

lemon juice,

water


Tawny Orange marmalade is what is called for in this recipe but any will do. I enjoyed this strained and even more just poured all into a martini glass. I like the effects of the marmalade at the bott...

Sauerkraut In A Bottle Recipe


cabbage,

apple cider vinegar,

salt,

water


If you love homemade sauerkraut, but don't have your own crocks, this is a great recipe. It's fast and easy to put together and you can make any quantity you want. My father made sauerkraut ev...

Beet & Pear Smoothie - Bieten-peersmoothies - Food for the Soul


lemon,

pear,

beetroot,

honey,

brown sugar,

water


Beets may seem like a surprising ingredient for a smoothie, but somehow their sweet earthy flavor balance really well with the fruity butteriness of pears.
Peel the beets and finely dice them. Wash, ...

Blueberry Lemon Pressé Recipe - Myrtille Citron Pressé Recipe


blueberry,

sugar,

lemon juice,

water,

ice


This blueberry lemon pressé recipe, made with blueberry puree and fresh lemon juice, is a twist on the popular French beverage commonly served in cafés. Myrtille Citron Pressé.
How to m...

Gluten Free Mini German Pancakes Recipe


butter,

gluten free flour,

pumpkin pie spice,

vanilla extract,

eggs,

baking powder,

milk


Easy, fluffy baked pancakes.
Add all ingredients into blender. Whip until completely blended. Pour into well greased muffin tins--make sure you don't fill over half full. This recipe also makes fu...

The Baked Banana Dish Recipe


butter,

almond,

cinnamon sugar,

banana,

whipped topping,

creme freche


This is marvelous alone or served with Brunch/Breakfast foods. Use this to top Waffles or alongside your favorite eggs. Perfect for your own personal dessert to share with a touch of whipped topping o...

Wow! Is that Caviar? Recipe - Allrecipes.com


caviar,

onion,

eggs,

cream cheese,

sour cream


Much less expensive and much less time-consuming than it looks. You can buy a small jar of caviar in the canned-fish section of your supermarket for about 5 dollars. This will wow everyone at your nex...

Grapefruit Curd Recipe


butter,

egg yolks,

grapefruit,

sugar


This is a tea-time treat sandwiched between sponge cake layers or as a filling for scones or tarts/pastries. Recipe source: Teatime
1 In a doubleboiler place the butter in sugar in the top pot over s...

Strawberries In White Wine Recipe


lemon peel,

strawberry,

sugar,

white wine


So crisp and yummy. And so simple. Cooking time is chill time. I posted this for Zaar World Tour 05.
1 In a bowl, combine the wine, sugar, and lemon zest. 2 Stir to dissolve the sugar. 3 Add the ...

Spanish Lomo Adobado Recipe - Spanish Spicy Pork Loin Recipe - Recipe for Lomo Adobado


pork loin,

olive oil,

paprika,

oregano,

garlic,

salt,

white wine


Pork is one of the most popular foods in Spain, eaten as an appetizer or main course. This
This lomo adobado recipe makes 4 servings. Peel and finely mince garlic (or press in garlic press). Mix min...


Coconut Almond Macaroons Recipe by srividya76 | ifood.tv


egg whites,

almond,

coconut,

sugar,

almond essence


The macaroon a well known cookie made from egg whites sugar and almond paste or coconut. It is often seen in Jewish households during Passover as it is...
Mix together coconut, almonds and sugar. Add...

 -1-    2     3     4     5     6     7     8     9     10      Next
The recipes shown can not be guaranteed to match all your search parameters. There will be some errors in our database, occasional errors in the text of the recipe (on the external website) we actually link to and differences of opinion on what ingredients we should exclude in our allergen groups (see here). You must personally check any recipes against your requirements, particularly dietary requirements.

Local recipe collections can also be browsed here.

Search Time: 0.01