Asian Butter Recipe


butter,

ketjap manis,

sesame seed oil,

coriander,

red chili


From Safeway Fresh magazine, an Asian style butter to serve on corn, steaks, mushrooms etc.
1 Combine all ingredients together and store in the fridge until required. // when document is ready $(doc...

Spicy Beetroot Relish Recipe


mustard seed,

cinnamon,

cumin,

allspice,

beetroot,

apple cider vinegar,

red wine vinegar,

salt,

honey,

water


Served cold with your favourite burgers, sausages or lamb. Yield depends on the size of jars you may use. You can grate the beetroot in a food processor. I suggest that you wear disposable gloves whil...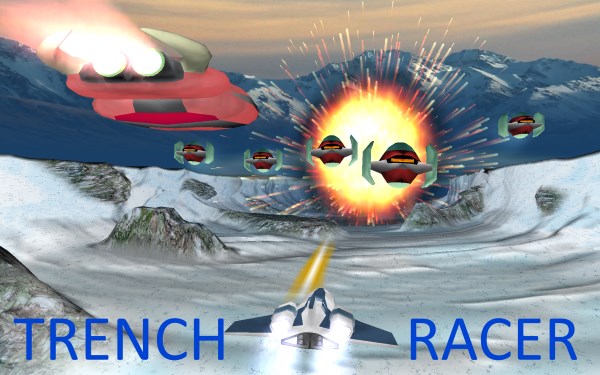 Charged-up Chilli Paste Recipe


tomato paste,

thyme,

parsley,

oregano,

red chili,

dried onion,

garlic,

soy sauce,

sugar


An ultra-hot chilli tomato relish that we like as a dip for vege chips. It can also be used in stir-fries, BBQ's, sauces, marinades etc.
1 Puree chillies in blender (including seeds). 2 Transfe...

3 Finadene Sauces Guam) Recipe


pepper,

ginger root,

jalapeno,

coconut milk,

onion,

garlic,

white vinegar,

soy sauce,

salt,

lemon juice,

water


Adapted from Barbecue USA. The soy and vinegar sauce is traditionally served with chicken and pork, the coconut sauce with seafood and poultry, and the lemon sauce with fish. Note on the yield: the co...

Kiwi Relish Recipe


sweet chili sauce,

green peppercorn,

coriander leaf,

kiwifruit,

spring onion,

garlic,

white wine vinegar


Another recipe from NZ chef Alison Holst which I've posted for ZWT5. I haven't tried this myself, but she recommends serving it with lamb. Apparently it keeps well in the fridge for a couple o...

Homemade Lemon Pepper Seasoning Recipe


lemon peel,

pepper,

lemon,

salt


A great seasoning similar to LJ Fish and chips
1 Preheat toaster oven to lowest setting. 2 In a large bowl, combine lemon zest and black pepper. Cover metal pan fitted for toaster oven with foil an...

Finadene Guam All-Purpose Sauce) Recipe


chili pepper,

spring onion,

onion,

vinegar,

soy sauce,

lemon juice


Found online; posting for ZWT 7-Pacific Islands (Guam).
1 Combine all ingredients in a small bowl and stir. 2 Add more soy sauce, vinegar or lemon juice until you obtained the desired taste. .rz-l...

Kiwifruit Pepper chunkle Recipe


peppercorn,

mustard seed,

kiwifruit,

apple,

white wine vinegar,

sugar,

apple juice


I know very little about Aussie and NZ food so I enlisted my friends on Facebook from these countries for help. This is one of the recipes that they sent me. I will have go with this myself the next t...

Chilli Jam Recipe


butter,

chili pepper,

dried garlic,

onion,

soy sauce,

salt,

sugar


I bought some very nice, very expensive, chilli jam, and decided there had to be a cheaper way!! great on cold meat, steaks, with cheese, on crackers, unlimited potential!!
1 in a heavy bottomed pan,...

Honey-Citrus Butter Recipe


butter,

orange peel,

salt,

honey,

orange juice


This is quite a bit different from other honey orange butter recipes here; it calls for the juice to be cooked down into a syrup. Adapted from Sam Choy's Polynesian Kitchen. My preference is to us...

Red Wine Jus Gravy Recipe


beef stock,

olive oil,

garlic,

brown sugar,

red wine


This is the most wonderful gravy for roasted beef or lamb! it has a strong flavour and suits most roast vegetables too! Enjoy this combined with caramelised onions
1 Lightly brown the garlic in oil. ...

Chili, Kaffir Lime And Lemongrass Jelly Recipe


lemongrass,

kaffir lime leaves,

red chili,

apple,

sugar


From the Aus magazine Australian Good Food. I'm posting this here and plan to make it soon
1 Roughly tear 8 of the lime leaves and place in saucepan with apple, lemongrass, half of the chilli and...

Pixie Butter Recipe


butter,

egg yolks,

sugar,

orange juice


Serve with hot muffins for breakfast or brunch
1 In a medium sized bowl combine the hard boiled egg yolks, white sugar, orange juice and unsalted butter. 2 Blend until well mixed. 3 place small m...

Apple Rosemary Jelly Recipe


rosemary,

lemon,

apple,

sugar,

water


This jelly goes well with roast pork or with toasted cheese sandwiches. Iusually pour into various size jars so the number of jars depends on the sizes used. The quantities can be easily increased but...

Outrageous Egg-Free New Zealand Mayonnaise Recipe


mustard powder,

malt vinegar,

condensed milk


We have this with cold meats and salads in the summer, really different to the eggy mayonnaise. My grandma invented this and my mum and aunties grew up on the stuff, it keeps really well in the fridge...

The recipes shown can not be guaranteed to match all your search parameters. There will be some errors in our database, occasional errors in the text of the recipe (on the external website) we actually link to and differences of opinion on what ingredients we should exclude in our allergen groups (see here). You must personally check any recipes against your requirements, particularly dietary requirements.

Local recipe collections can also be browsed here.

Search Time: 0.00