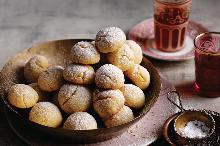 Cashew and semolina ma'amoul (Middle Eastern biscuits) recipe - Recipes - delicious.com.au


butter,

yeast,

semolina,

icing sugar,

oil,

cashew,

mastic,

cinnamon,

baking powder,

sugar,

rose syrup,

flour


These cashew-filled biscuits from Michael Rantissi are a Middle Eastern delight. Begin this recipe 1 day ahead.
1. Place the semolina in a large bowl, add the melted butter and oil, and mix with your...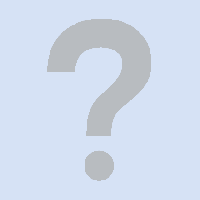 Date-Filled Shortbread Cookies (Ma'amoul) Recipe | Martha Stewart


butter,

yeast,

semolina,

mastic,

mahlab,

cinnamon,

anise,

date,

salt,

sugar,

milk,

water,

flour,

ghee


There are amazing cookies to be found internationally and these shortbread cookies with a spiced date filling are a great first stop in exploring desserts around the world.
Instructions Checklist St...

The recipes shown can not be guaranteed to match all your search parameters. There will be some errors in our database, occasional errors in the text of the recipe (on the external website) we actually link to and differences of opinion on what ingredients we should exclude in our allergen groups (see here). You must personally check any recipes against your requirements, particularly dietary requirements.

Local recipe collections can also be browsed here.

Search Time: 0.01