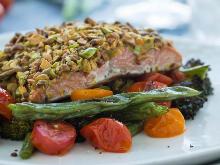 Pistachio Crusted Broiled Salmon Recipe | CDKitchen.com


butter,

pistachio butter,

pistachio,

spring onion,

salmon,

bread crumbs,

lemon juice


Pistachios add a flavorful crunch to this simple broiled salmon recipe. Try it served with steamed vegetables and rice pilaf.
Preheat the oven broiler. Combine the pistachio butter, pistachios, butter...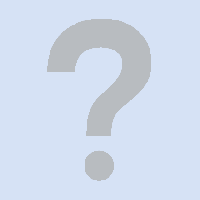 Salmon Steaks With Pistachio Butter Recipe by The.Southerner | ifood.tv


butter,

pistachio butter,

lime peel,

pistachio,

vegetable fat spread


Soften the butter in a bowl with the back of a wooden spoon or in a food processor fitted with the steel blade. Mix in the nuts and lime zest. Spoon the butter into a crock, cover, and chill until n...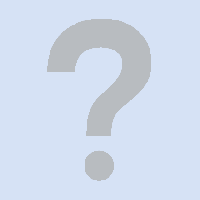 Pistachio Popcorn Balls Recipe by Diet.Chef | ifood.tv


popcorn,

pistachio butter,

pistachio


MAKING 1) In a large bowl, mix together the freshly popped corn, roasted pistachio nut butter and pistachio nuts. 2) Blend the mixture well and form into small bite-sized balls. SERVING 3) Serve t...

The recipes shown can not be guaranteed to match all your search parameters. There will be some errors in our database, occasional errors in the text of the recipe (on the external website) we actually link to and differences of opinion on what ingredients we should exclude in our allergen groups (see here). You must personally check any recipes against your requirements, particularly dietary requirements.

Local recipe collections can also be browsed here.

Search Time: 0.00