Raw Buckwheat & Coconut Cereal (Raw, and Gluten Free) Recipe | SparkRecipes


buckwheat,

cashew,

almond,

wolfberry,

coconut


Great for days when you've only been eating raw fruit and veggies, and want to add some carbs, fat and protein. Enjoy with 1/4 a cup of your favorite nut milk, or half the portion to 1/8 of a cup ...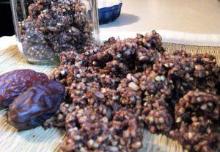 Choco Crunchy Munchy Buckwheat Snacks Recipe | SparkRecipes


buckwheat,

sunflower seeds,

walnut,

cinnamon,

date,

coconut,

cacao,

raisin,

salt,

agave syrup


These make a great snack or eaten as a breakfast granola.
Sprouting Buckwheat Groats Rinse, clean, and soak in water for 2 hours. (Buckwheat does not need to soak overnight as it absorbs water quickly...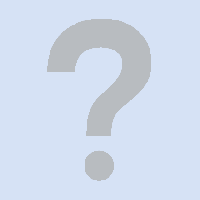 Raw White Bread Recipe | SparkRecipes


buckwheat,

sunflower seeds,

hazelnut,

brazil nut,

water


I made this up after seeing the results of my Italian Bread. This gives you a good base for all sorts of other breads - sweet, Veggie etc. Imagine adding Agave nectar, dates, raisins, cinnamon, vanill...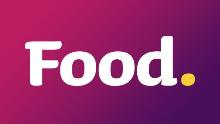 Gluten Free, Soy Free Muesli Recipe - Food.com


chia seed,

millet,

dried cranberry,

buckwheat,

protein powder,

flax seed oil,

oats,

walnut,

sesame seed,

maca root,

fig,

berries,

amaranth,

water


Serving Size: 1 (73) g Servings Per Recipe: 18 AMT. PER SERVING % DAILY VALUE Calories: 190.5 Calories from Fat 63 g 34 % Total Fat 7.1 g 10 % Saturated Fat 0.9 g 4 % Cholesterol 0 mg 0 % Sodi...

The recipes shown can not be guaranteed to match all your search parameters. There will be some errors in our database, occasional errors in the text of the recipe (on the external website) we actually link to and differences of opinion on what ingredients we should exclude in our allergen groups (see here). You must personally check any recipes against your requirements, particularly dietary requirements.

Local recipe collections can also be browsed here.

Search Time: 0.00