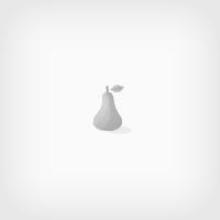 Copycat Rainforest Cafe Blue Mountain Grilled Chicken Sandwich Recipe


chicken breast,

teriyaki sauce,

mango chutney,

red pepper,

hot sauce,

curry powder,

lettuce,

bacon,

mustard,

mayonnaise,

cajun seasoning,

cheese,

bread,

honey,

safari liqueur


Stole this from a recipe site
Toast hamburger bun. Rub chicken with Cajun seasoning. Grill chicken breast until cooked through. Brush with teriyaki sauce after grilling. Assemble sandwich and serve...

The recipes shown can not be guaranteed to match all your search parameters. There will be some errors in our database, occasional errors in the text of the recipe (on the external website) we actually link to and differences of opinion on what ingredients we should exclude in our allergen groups (see here). You must personally check any recipes against your requirements, particularly dietary requirements.

Local recipe collections can also be browsed here.

Search Time: 0.01