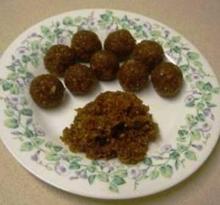 Narkel Naru Recipe by BengaliFoodie | ifood.tv


cardamom,

coconut,

jaggery


Narkel Naru or Sweet Coconut Balls is another popular dessert served during the Dussera or Bengali New Year celebration. In fact, this homemade dessert preparation is a common item served in every puj...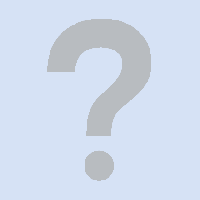 Eggplant Roast - Recipe #18502 - Foodgeeks


oil,

turmeric,

paprika,

aubergine/eggplant,

salt,

sugar


Try this recipe for Eggplant Roast on Foodgeeks.com
Cut the eggplant crosswise to make 1/3-inch thick slices. Mix spices in 1/8 cup of water and rub it on each eggplant slices. Fry on a non-stick fryi...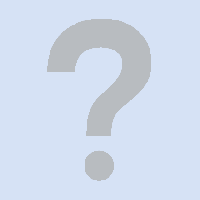 Bangladeshi Shish Kebob - Recipe #18501 - Foodgeeks


ground beef,

oil,

pepper,

paprika,

ginger root,

coriander seed,

green chili,

cayenne pepper,

cumin,

onion,

garlic,

vinegar,

salt,

sour cream


Try this recipe for Bangladeshi Shish Kebob on Foodgeeks.com
Blend together uncooked ground beef, sour cream, garlic, onion, ginger and spices with half the oil. Marinate for 30 minutes to overnight. ...

The recipes shown can not be guaranteed to match all your search parameters. There will be some errors in our database, occasional errors in the text of the recipe (on the external website) we actually link to and differences of opinion on what ingredients we should exclude in our allergen groups (see here). You must personally check any recipes against your requirements, particularly dietary requirements.

Local recipe collections can also be browsed here.

Search Time: 0.01